Welcome to Marilyn Rucker's home page.  You can sign up to receive email updates on her gigs, cd's and novels,  and other juicy and important news.  There are also song samples, novel samples and hilarious music videos.  And you can also book Marilyn  to play at your birthday party, wedding, or scavenger hunt.   And of course, you can buy c.d.'s, MP3's or books.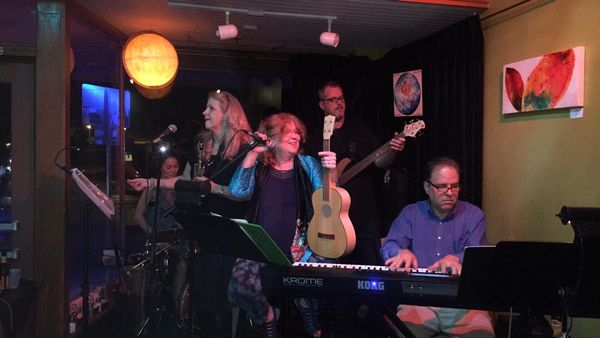 There are no upcoming events right now.
Teenaged Tadpoles Wins First Place in Great American Song Contest!
Statesman's John Kelso blogs on Rude Jogger